Our partners in product protection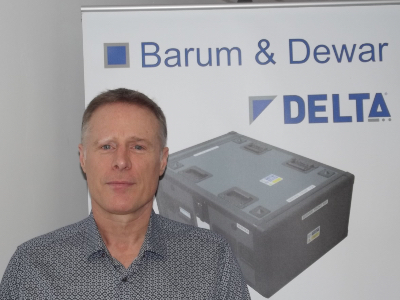 Our supply chain is critical in all that we do and is the foundation upon which we continue to deliver such an excellent service to our customers. Like most UK manufacturing businesses with a global supply chain, we have been experiencing many supply challenges with longer lead times and delivery carriers stretched. We're well positioned to take on these challenges but realise now more than ever we must maintain the respect and communication that facilitates the good working relationships we've had with our supply partners for so many years. Most of our suppliers have been working with us since the beginning of our business and are an integrated part of our business.
Given the nature of our business, our supply chain must run smoothly to ensure materials are in place to meet our strict production schedules. With suppliers across the globe, we facilitate the movement of materials internationally via land, sea and air to ensure goods are in place on time. We have very little room for error, and we always work to high standards to ensure the quality of our end products is exceptional. This means we work very closely with our suppliers and there is a mutual level of trust and respect so that we prevent delays and if any issues do arise, we can deal with these collaboratively and keep our customers well informed.
With the challenges currently faced across the industry, we have been fortunate to have a chain of trusted suppliers who have worked with us to find solutions where necessary, whether this has been changing a design or exploring alternative materials. This means we've been able to minimise disruption to our operations and ensure delivery schedules continue to be met. Our supply partners are an essential part of our business and continue to be key to our customer success.
Matt Martin
Supply Chain Co-ordinator