Deliveries underway for Aerospacelab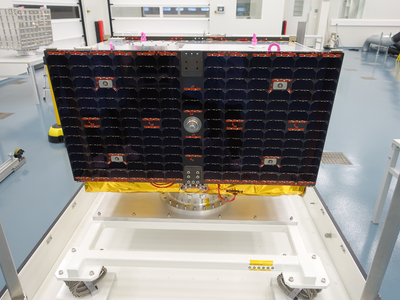 Barum & Dewar is proud to have had a long-standing partnership with Aerospacelab, starting in 2019 when Aerospacelab first contacted Barum & Dewar with regards to designing and supplying a bespoke transportation container suitable for its PROBA-V companion cubesat (PVCC). Following the success of the PVCC project and Barum & Dewar's proven track record working in the space sector, Aerospacelab approached Barum & Dewar once more to design and manufacture three specialist containers for its Versatellite Satellite Platforms (VSP).
The VSP satellite containers needed to provide environmental protection as well as mechanical dampening and protection from mechanical loads during transportation. The container also needed to be sealed, ISO 7 clean room compatible and suitable for nitrogen purging.
We are pleased to announce that delivery has commenced, with the first of several containers having arrived with Aerospacelab. All containers are set to be delivered by the end of the year and we look forward to seeing them in use and pushing forward advancement in the space industry.
Benoit Deper, CEO and Founder of Aerospacelab, said:
"We are pleased to receive the first of several VSP satellite containers. From our initial meeting to present, our experience of working with Barum & Dewar has only been a positive one. We are impressed with the exceptional build quality of the product and look forward to receiving the remaining satellite containers."