Californian Connections with Turion Space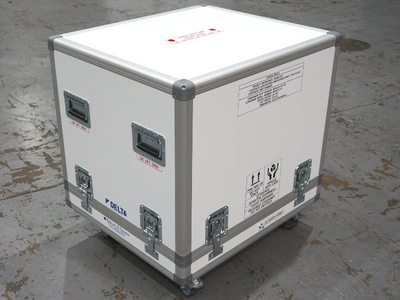 Barum & Dewar is delighted to announce that it has successfully completed delivery of Turion Space's first DELTA satellite container.
California-based Turion Space is one of Barum & Dewar's latest customers in our ever-expanding international client portfolio, cementing our ability to deliver world-class packaging solutions.
Turion Space is building a sustainable future in space through building spacecraft aimed at providing space logistics services, including space debris removal, and gathering space situational awareness data.
Barum & Dewar has designed, manufactured and delivered a custom DELTA satellite container to Turion Space in just over four months, after initial contact was made back in June. This highlights the exceptional expertise that Barum & Dewar possesses and its ability to respond, at pace, to the complex requirements of the space industry.