Barum & Dewar secures additional Falcon Shield deployable protective cases order from Leonardo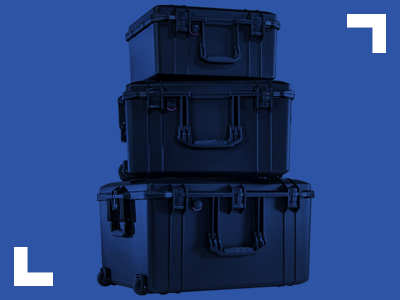 Barum & Dewar has secured a follow-on order from leading aerospace company, Leonardo. This latest contract will see Barum & Dewar provide a range of additional Falcon Shield deployable protective cases and builds on the success of previous deliveries.
Leonardo is among the top ten world players in Aerospace, Defence and Security with significant industrial presence in the UK. Barum & Dewar has been a trusted supplier of rugged, deployable cases, racks and protective packaging for more than ten years.
In 2019, Barum & Dewar worked in close partnership with Leonardo to design and manufacture a bespoke protective packaging solution to ensure the safe transportation and storage of Falcon Shield.
Falcon Shield is a rapidly deployable, scalable and modular system designed to address the threat from low, slow and small unmanned air systems (UAS). Falcon Shield's flexible configurable system enables highly accurate detection, tracking, identification, geo-location and mitigation of UAS threats through a complimentary, fully integrated suite of sensors and effectors.
Falcon Shield's software Command, Control and Situational Awareness (C2SA) environment provides a modular integration framework and intuitive user interface enabling comprehensive monitoring of the UAS threat environment and delivery of effective threat mitigation.
As a deployable modular system, all components are required to be fully protected and easily handled during transportation. The previously designed and field-proven solutions from Barum & Dewar have once again been selected by Leonardo to support its latest contract awards.
Alan Gemmell, Procurement Manager at Leonardo, said,
"Having worked closely with Barum & Dewar to produce the Falcon Shield cases back in 2019 and seeing first-hand how professional and knowledgeable the team are, the exceptional quality of the cases and the timely manner in which they were delivered, there was no doubt that we'd work together again."