Shock Mount Selection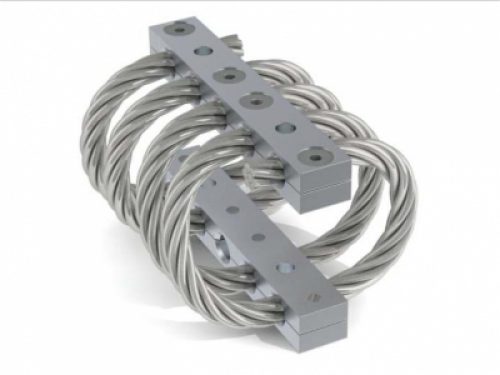 Shock Mount Options
Through our dedication to providing the best protective packaging solutions, Barum & Dewar can offer additional protection from shock and vibration through the inclusion of wire shock mounts. Wire shock mounts provide a high level of combined shock and vibration isolation over a wide range of temperatures and are a durable long-term damping solution.
Made from stranded cables of stainless steel formed into loops to provide a spring function our shock mounts will provide endurance, reliability and corrosion resistance. We offer a number of configurations including non-standard arrangements to suit the project requirements.
Shock mounting equipment is not only limited to large hardware, Barum & Dewar has supplied protective transit cases for small, low weight items where the project requires shock and vibration protection. In these instances, the adaptation of commercially available off the shelf cases can provide an effective solution.
---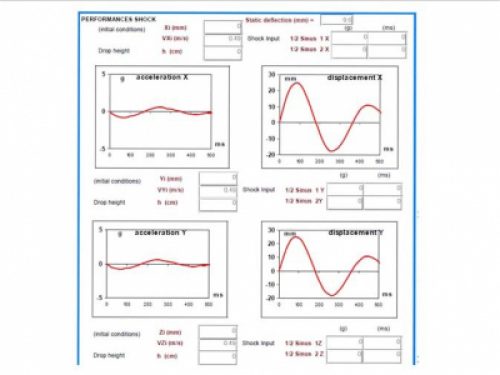 Calculations
Our team of engineers work closely with you to propose standards for inputs or can work with specified client requirements. These inputs, together with target attenuation levels, are used to recommend the best suited wire shock mounts.
Single degree of freedom calculations are used to support wire shock mount selection and are presented for review. These calculations, alongside interface details, are the starting point for sizing a protective transit case. Sway space for the equipment to move must be added to the contents envelope and allow the mounts to perform as intended.
---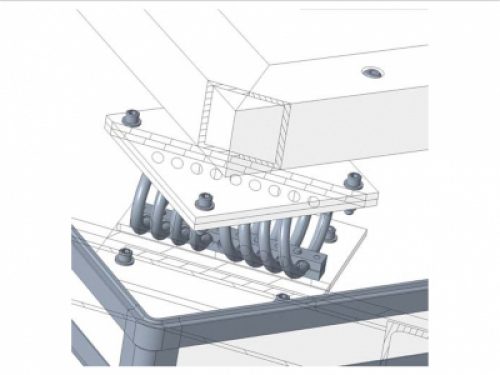 Design
Once the initial selection has been made, the container design is worked up in Barum & Dewar's 3D Computer-Aided Design (CAD) software.
Interface plates or cradles are modelled and bespoke brackets setting mounts at an angle to optimise performance can be designed if required. At this stage a review of sprung masses, centre of gravity and interfaces is carried out and the shock mount selection is finalised.
If required, a full analysis can be carried out, this can be used to further verify selection and, if applicable, used in place of testing.
---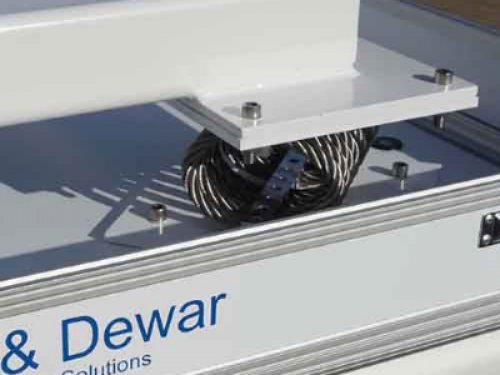 Testing
Following production of the final designs, Barum & Dewar can facilitate shock testing and has done so in the past for clients.
Testing at approved test houses can be arranged but may be limited by the size of the container. If a container is too large, full analysis can be employed to provide mount performance verification as required.
---