Sentry Monorail Radar Ground Support Equipment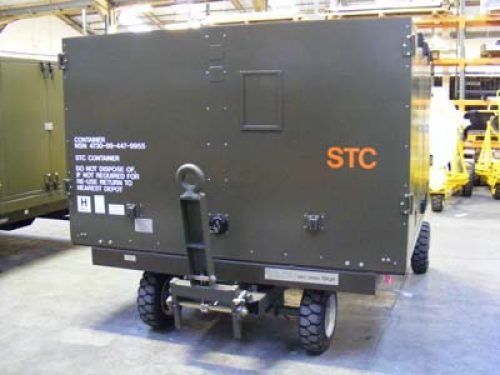 The brief
The UK Ministry of Defence tendered the design and manufacture of a number of Special to Type Containers (STC) to store, transport and aid the deployment of Sentry Radar equipment. These were required to be strong, robust, mobile and suitable for worldwide deployment by UK forces in harsh environments. Of critical importance was their requirement to meet all Military and Civil transport regulations and they were designed to meet test specification of Military level "J".
---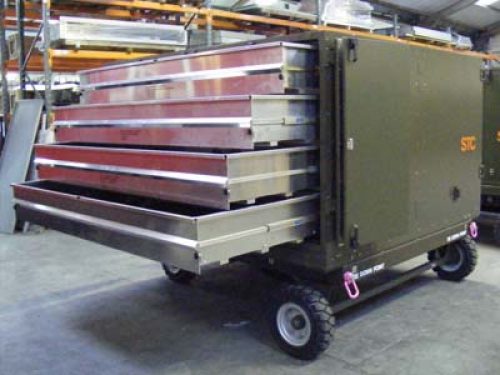 The solution
As the contents were made up of several kits, with each having to be immediately accessible with every item clearly stored and located, the containers had to be designed with ease of maintenance in mind. The solution was a multi-drawer system with access from two sides of an aluminium fabricated container on a suitable trolley-based chassis. Heavy duty slide rails supported the drawers, each fitted with custom foam and securing straps to hold all contents securely in place. With independent access to all of the contents required at any given time, the use of drawers enabled all of the contents to be laid out clearly and logically.
---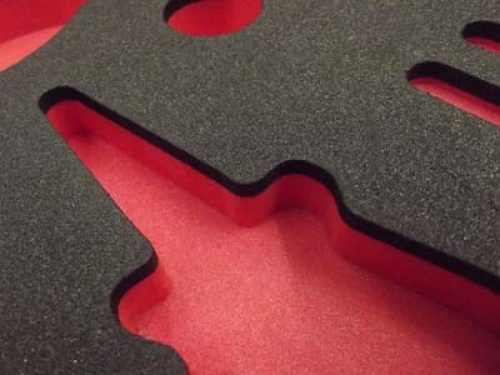 Barum & Dewar value
The design of the container, along with the drawer system to house items of up to 2 metres in length and internal foam, was undertaken by Barum & Dewar's in-house expert technical design team. The container had to be strong enough to support the drawers and to allow each of them to operate independently from either side whilst ensuring the container remained stable but easy to manoeuvre.
---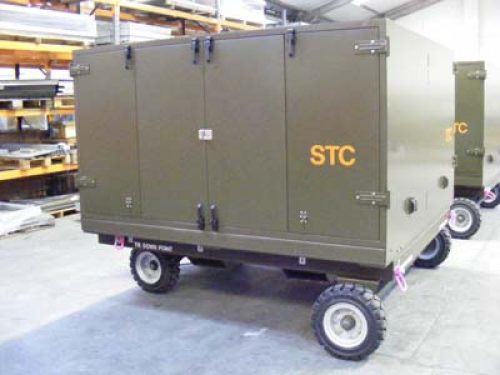 Client impact
Operating on open airfields and exposed to elements, it was vital that the multi-hinged doors would not be affected by sudden gusts of wind or the movement of aircraft operating nearby. Each of the hinged doors were designed to be secured when open and the containers were primed, fully painted externally and labelled for worldwide deployment.
---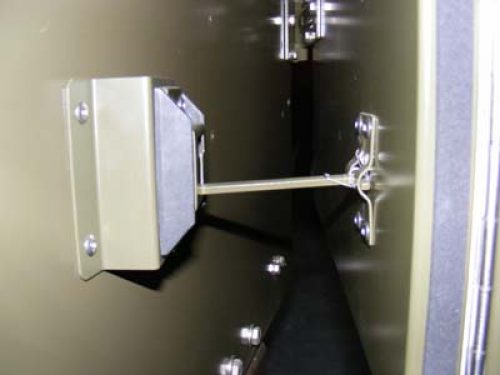 Testimonial
"Barum & Dewar's communication is excellent, especially the speed of their responses. They give good advice. The key thing is their willingness to collaborate, and we know they have everything we need."
---