Protective Foam - Options, Design and Manufacture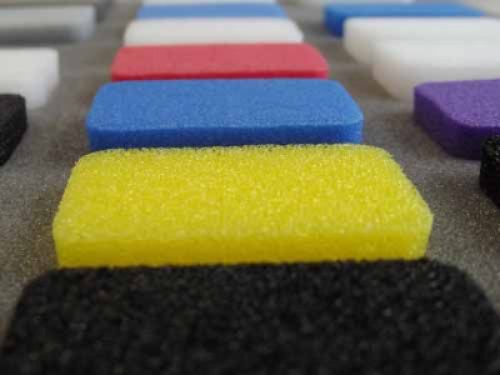 Grades and Colour Options
Our bespoke packaging solutions use optimum grade foam to provide the best possible protection for your equipment. We manufacture using closed cell polyethylene Zotefoams that allow for increased rigidity, temperature resistance, good durability and resistance to fluids.
Our engineers can advise which grade of foam would be best suited to ensure that your products are amply protected and held securely. Low density (LD) grade foam ranges from LD15 to LD70 (with the number denoting the weight of 1m³ of raw material). Common selections of LD grade foam are LD18, LD29 and LD45. Conductive (SD & CN), flame retardant (FR), low smoke (F & FHT), high temperature (NA & NB) and high durability (MP), amongst others, are all available in a variety of densities.
We also offer cost effective open cell foams where their use is appropriate.
In addition, we can accommodate multiple colours of foam within the same insert to allow you to bring your brand to life, creating contrast and helping to aid equipment placement within the foam. Our foam inserts can be produced in a variety of colours including black, white, grey, blue, yellow and green.
---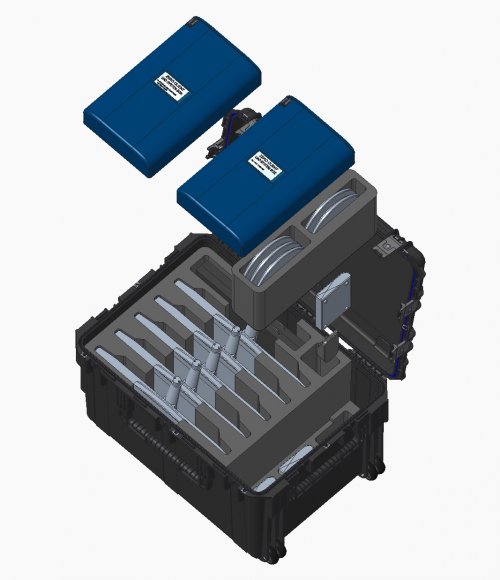 Calculations
Barum & Dewar have sophisticated shock analysis software that can be employed to calculate the optimum foam grade, thickness and contact area in order to protect sensitive equipment from shock in the event of a drop.
To minimise the risk of damage to your products, our team can aim to reduce the shock level seen by contents to a minimum against a prescribed drop height. Alternatively, if the fragility and weight of contents are known (or can be reliably estimated), analysis can be undertaken to ensure this level is not exceeded.
Typically, cases with foam designs created to meet pre-determined contact areas are more functional, larger and less visually appealing than CNC routed designs.
---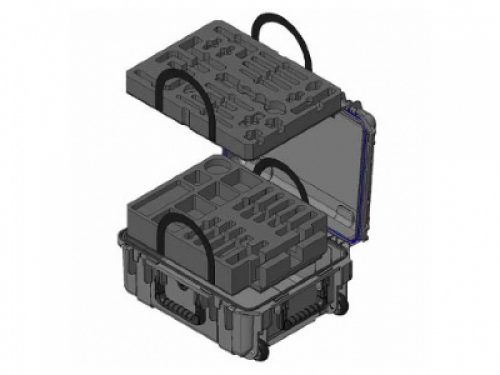 Design
Barum & Dewar offer fully customisable designs using the latest Creo 3D Computer-Aided Design (CAD) modelling software to create a virtual prototype of your packaging.
If client content 3D CAD data is available, it can be assembled into the design to realistically visualise how the final insert will appear.
Our expert engineers will create foam inserts that are as small as possible whilst still offering optimum protection, resulting in a final case that is both cost effective and user-friendly.
With our quotations, we present detailed drawings to clients so our proposals can be easily interpreted.
---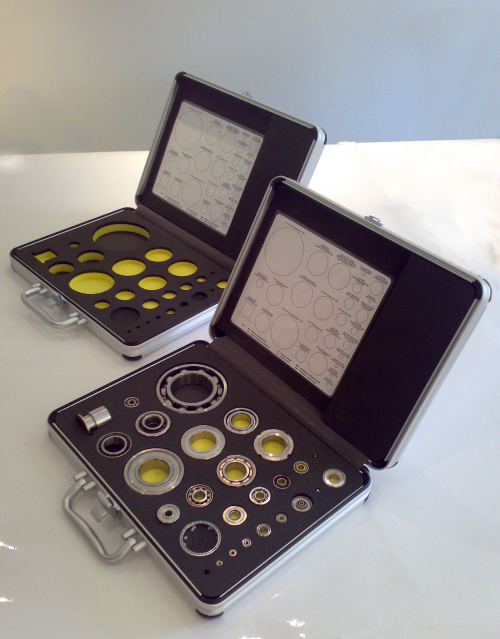 Manufacture
To be as efficient as possible, Barum & Dewar utilise Computer-Aided Manufacturing (CAM) techniques.
Foam insert CAD models created during the design process are digitally exported and directly used to program Computer Numerically Controlled (CNC) foam cutting machines. The machines accurately follow paths and profiles from the CAD data to ensure final inserts match the intended design exactly. Multi-head machines are used to increase productivity further.
Before dispatch, all foam inserts are cleaned, heat sealed and bonded into cases where required, and finally, quality inspected.
---
---