POD Container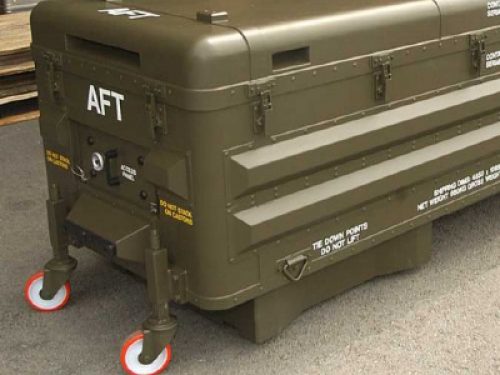 Specialist Design
Barum & Dewar specialise in the design and manufacture of Protective Packaging Solutions with extensive experience in the military sector. The company is currently a preferred supplier to both the UK Ministry of Defence and leading Prime Contractors.
Manufactured in aluminium alloy these POD containers have replaced traditional timber containers as the preferred option for storage and transportation of PODs worldwide.
---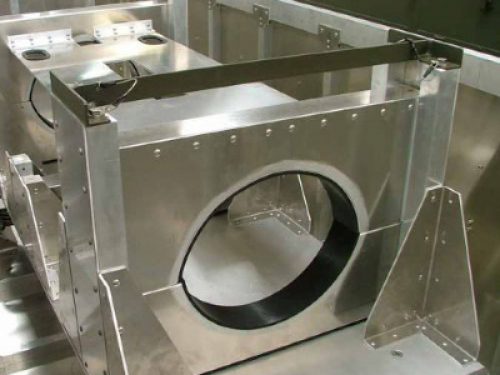 Features and Options
Internal Configuration - Cradle and support systems designed to meet the specific requirements of each Pod. Full shock and vibration protection can be provided with the use of shock-mounts. To assist with loading and removal of PODs, handling guide systems can be incorporated which minimise the risk of damage during this procedure and reduce the number of personnel required to carry out this task. Tools, spares, documentation and desiccant can be neatly contained within an inner case secured to the POD container.
Secure Handling - Various loading and removal options can be supplied depending on the POD weight and loading available. The system shown here was designed for the RAF Skyshadow POD using mechanical handling.
---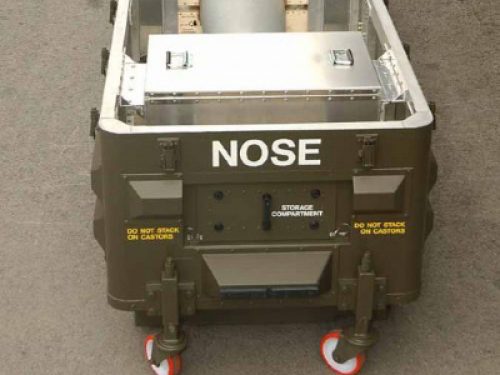 Movement of Containers
In order to assist with the movement of the container either when loaded or empty a number of features can be incorporated. These include forklift access from both sides, fully jackable castors for movement on hard ground, tie down points on base and lifting points on lid.
All Containers are fully marked and stencilled to comply with current Defence Standards and are painted externally as required.
---
Repair and Maintenance
One of the criticisms leveled at traditional timber containers has been the damage incurred to them resulting in loss of protection to the Pods and the need to have them returned to the manufacturer for repair. Barum & Dewar have worked closely with the end users on these POD containers to ensure that they are robust enough to withstand routine handling in service. Thought has also gone into ensuring that those items most prone to damage – catches, strikes and the base supports are all able to be replaced in service without the need for specialist tools.
Both during transportation and in storage the ability to safely stack both loaded and empty Pod containers is crucial. All POD containers designed by Barum & Dewar have included this capability and are supplied with test certification to this effect. The stacking tests are designed to ensure that the containers are not only structurally sound but that they are stable throughout.
---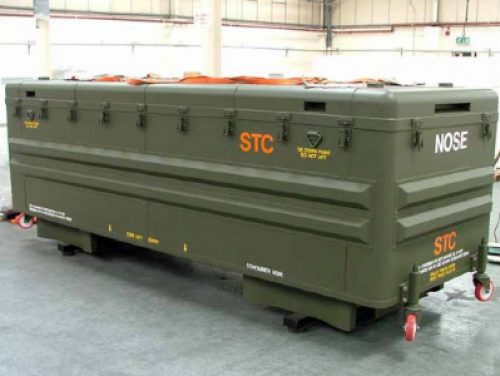 Customised Features
As a design and manufacturing driven company Barum & Dewar work closely with our clients to ensure that the Containers meet the full requirements of the specification agreed.
With many years experience in military container design Barum & Dewar are able to assist our clients in the development of these containers and suggest additional features which will enhance the usability of the container.
---