Thales - Electrical Thruster Mechanism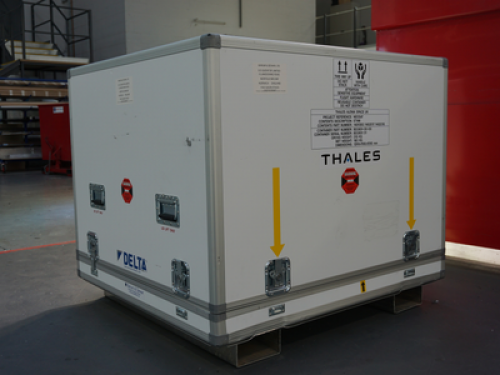 The brief
Thales UK, located in Northern Ireland, has been a client of Barum & Dewar for almost a decade. Thales UK is a leading high technology company and is at the forefront of the UK's dynamic and growing space sector, employing more than 500 people. Since 2016, Belfast has also been home to Thales' global Space Electric Propulsion Integration Centre which delivered the first all-electric propulsion module designed and built in the UK, the Spacebus Neo Xenon Propulsion System (XPS).
After being used for the safe transportation of the Electrical Thruster Mechanism (ETHM) between Thales International sites, a forklift operator had caused noticeable localised damage to one of the ETHM containers.
Barum & Dewar was initially asked to review the damage and assess whether repairs were possible.
---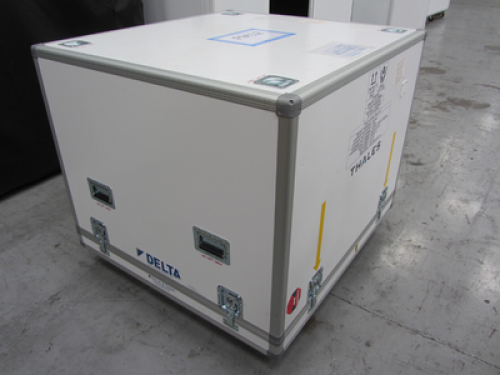 The solution
Having assessed the damage Barum & Dewar confirmed that repairs were possible and submitted a schedule of works.
Due to the modular nature of the Barum & Dewar DELTA® style container's construction, it lends itself to repair and replacement making this style a popular choice for reusable projects and programs.
Barum & Dewar undertook a full repair and ensured the container was once again fully operational and returned to the Thales fleet for continued use.
---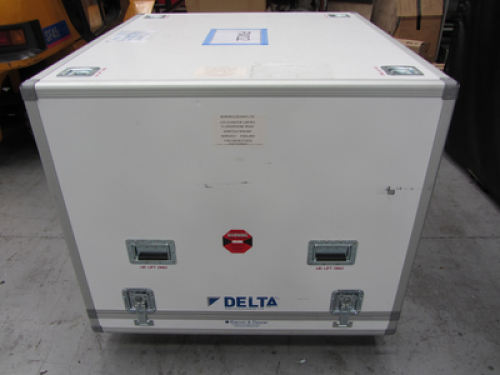 Barum & Dewar value
As part of the repair process, Barum & Dewar was able to provide a full review of the damage, an assessment of the work required to return the container to serviceable use and a detailed proposal.
Through Life Support offered by Barum & Dewar enables all clients to gain maximum life from their investment in protective packaging and prolongs the useful life of containers which might otherwise be scrapped.
---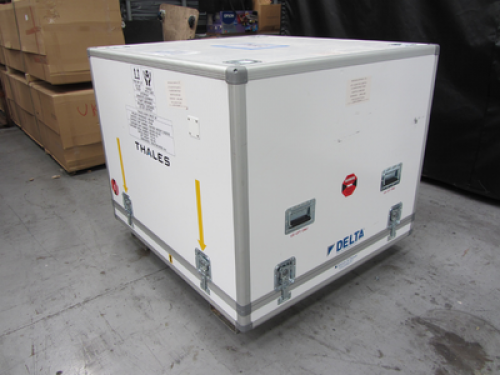 Client impact
Thales UK benefitted from both the modular construction of the DELTA® style container as well as the full repairing services offered by Barum & Dewar to all clients.
Work was undertaken in a matter of a few weeks and the container safely returned to the Thales fleet.
---