Elbit - ICAVS(D)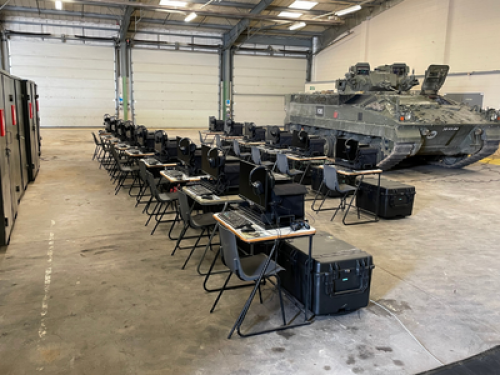 The brief
Elbit Systems UK Ltd is a Defence, Technology and Aerospace company employing over 600 people in the UK and is an established supplier to the UK Armed Forces.
Barum & Dewar provided Elbit with a range of specialist packaging bid support services on its ICAVS(D) tender in 2021, which resulted in Barum & Dewar being awarded the complete design and build contract for all of Elbit's deployable packaging.
Elbit Systems UK's Interim Combined Arms Virtual Simulation (Deployable) ICAVS(D) which has now entered service with the British Army is one of the first pathfinder projects for the British Army's Collective Training Transformation Programme (CTTP).
Using the latest high-specification hardware and Defence Virtual Simulation software, ICAVS(D) will deliver immersive virtual tactical training in the Army's Battlecraft Syllabus to enable units to get the most out of their subsequent live field training exercises.
For use by both regular and reserve soldiers in the British Army, ICAVS(D) provides the ability to conduct collective training and experimentation at a place and time of the units' choosing, from vehicle crew level all the way to Combined Arms Sub-Unit.
Barum & Dewar was tasked with designing and developing rugged transit cases for all hardware, monitors, keyboards, headsets and accessories for the ICAVS(D) project. Once deployed, the training system had to be quick to configure, reliable, robust and easily carried to any place of choice.
---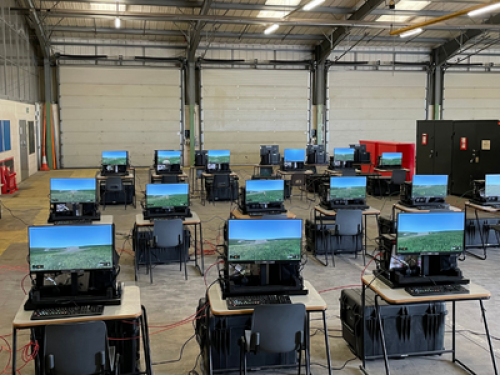 The solution
In order to reduce set up time and the potential for damage to connection it was decided to pre-install all the key hardware into a single user package. Every user would receive a fully integrated and functional kit which would be easily lifted out of a rugged transit case.
Each kit provided the user with a PC, monitor, keyboard, headset and mouse all fully connected and ready to go.
User kits were fitted into stackable rugged transit cases fitted with edge wheels and drag handles for ease of movement.
---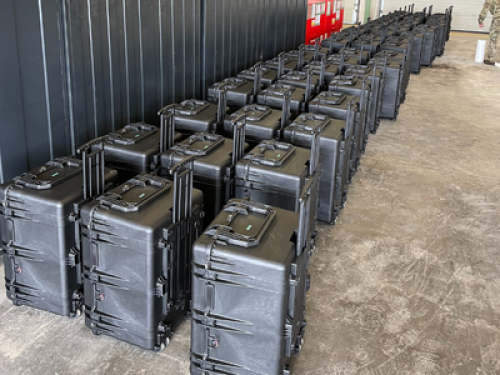 Barum & Dewar value
Barum & Dewar was able to draw upon its prior involvement in classroom trainer projects as well as having a wide understanding of materials available and how they might be best used.
Barum & Dewar's ability to prototype and test designs quickly enabled the development phase to progress smoothly and production of over 200 systems to be delivered on time.
---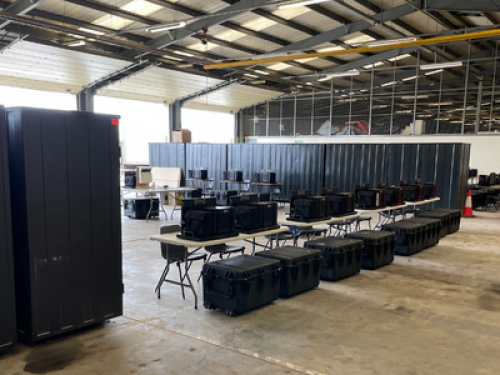 Client impact
The user kit approach meant that all hardware was integrated and didn't require cabling to be connected at every training event, minimising potential damage to connectors.
Training systems can be deployed quickly with minimum resources using commercial vehicles into any building. Set up and redeployment times are reduced and the user experience is enhanced.
---