DELTA® 19" Rack Cases
---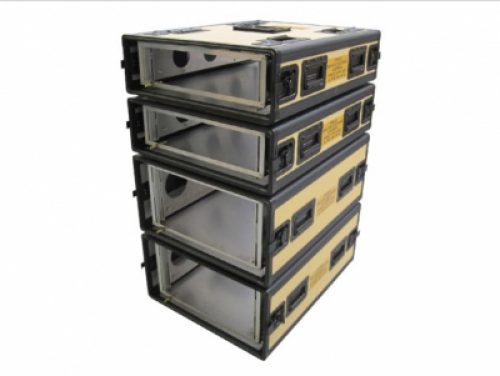 Options
As a solution provider Barum & Dewar offer a number of different options with regards to rack cases. Each style and type of case is selected because of the features and benefits it offers our clients and the specific application to be met.
B&D's DELTA® range provides clients with complete flexibility of design enabling the racks to be tailored exactly to the needs of the project.
---
Construction
Aluminium or plastic honeycomb panels are secured into an aluminium extruded frame with patented corners and bracing. This innovative solution provides incredible strength whilst being lightweight. An inner frame is secured to the outer housing by way of rubber shock mounts, selected to suit the performance requirements of every case.
Fixed hole or floating nut rack mounting options are available. Front and rear removable lids constructed in the same way as the housing with depths to suit project needs.
---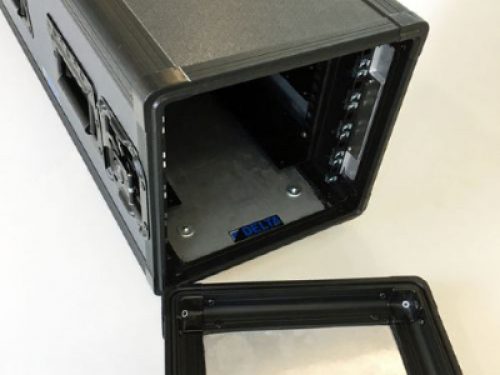 Custom made flexibility
With nearly all 19" rack cases supplied with fixed heights and rack depths the DELTA® range offers compete flexibility supplied to exactly the size and configuration required. Heights are no longer restricted to fixed U's and frame, housing and lid depths can all be specifically selected.
Flexibility extends to positioning of handles, choice of panels and extrusion colours, cable pouches in lids, document pockets, edge wheels, castors, stacking, cable management, connector panels and support brackets as well as bespoke labelling. In addition to full 19" width, B&D DELTA® racks can be specified in ½ 19" format with all the features and custom options of the full sized racks. This smaller format is more easily deployable.
---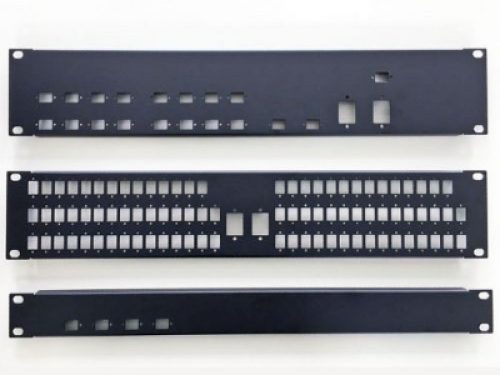 Design
As a design and manufacturing driven company Barum & Dewar work closely with our clients to ensure that the DELTA® racks are tailored to the specific needs of every project. B&D's experienced in-house Design Team use the latest in 3D CAD enabling all rack orders to be fully detailed, drawn and modelled in advance of production commencing. This includes all labelling and fine detail such as the choice of equipment mounting options and internal support bracketry.
B&D can assist with the design of the equipment configuration within the case, taking care of connector panels, support brackets, slide out shelving and fitting of non-standard items.
---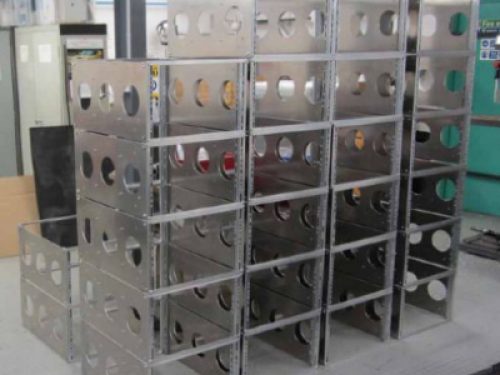 Manufacture
Lead times for custom made rack cases are typically long resulting in many clients opting for a less than ideal "off the shelf" solution. B&D's DELTA® racks, despite being made to order are generally available within 3-4 weeks of design being agreed. The benefits of a tailored solution are long lasting and B&D will do everything it can to accommodate short lead time demands.
The manufacturing process is CNC driven with all panels produced to exacting specifications – one of the benefits being the ability to order replacement parts such as lids at a later date. Whilst there are cost benefits to be had from larger production runs the DELTA® racks can be supplied competitively as single units.
---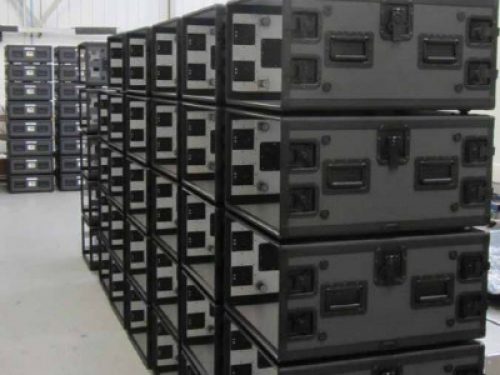 Markets
Designed to protect deployable equipment no matter the market sector or client. B&D DELTA® racks offer enhanced levels of protection and are field proven in Military, Commercial and Industrial sectors.
The DELTA® range extends to cases and containers providing the same degree of flexibility and performance. Together, they are a winning team.
---